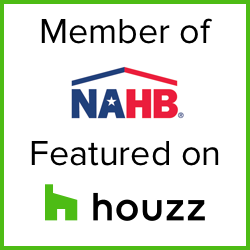 ABOUT US
Cumberland, a 'Green' builder

specializes in residential design,
build and renovation
projects throughout Northern Virginia and
surrounding regions. Our 20+ years of experience in custom home
building combined with
our in-house design service assures you a
seamless and well managed project from start to finish.

In-house design.

Our architect / designer will take your ideas and

incorporate them into your personal home building or renovation
plan. Whether you want minor or
major revisions, or to start a dream
home from scratch, we work
with you step by step to achieve the
design and/or 'Green' features you have always wanted.


Customer Involvement. It is your project, you get what you
want! We wouldn't see it any other way than with your
involvement as an active
participant from start to finish.

From the initial design stages, you will choose most or all of the
fixtures & finishes for your project. During this pre-construction
phase, careful attention to your overall budget is maintained. We
will assist and recommend selections to meet your budget goals.


Once construction starts, we manage everything!
You can
trust your project is being constructed by a team of
experienced
professionals, and enjoy watching the progress
while your dream materializes.


Your Ideas & Vision + Our Design & Building Expertise =
Your Dream Home or Renovation!

Quality you can count on. There are no templates or models
to copy at Cumberland. With over 27 years of experience building
custom residential and
light commercial structures, we have the
knowledge base and experience to complete your project with

exacting standards.

We have hundreds of projects under our belt - some small,
some large, some
simple and some complex. Importantly, each
time we build, our
experience & proven reputation ensure you
of the finest quality for your finished project.

Full Service. At Cumberland, besides building with some

of the best 'Green' practices in the region, as certified through
the National Association of Home Builders, our goal is to offer
you a
seamless experience. From our in-house design and

construction management staff, to the lenders who specialize
in
construction financing, to the suppliers we work with to

complete your project.


Our long-standing partner suppliers work hand in hand

with us to accomplish your expectations and specifications.


And when you meet with us, you will learn more about how we can

provide the home or renovation of your dreams, within your budget
and uniquely built
for you by experienced professionals.


We welcome the opportunity to show you how
we can work for you.
To learn more, please call us at (703) 754-9150 , (703) 929-6918
Web Hosting powered by Network Solutions®